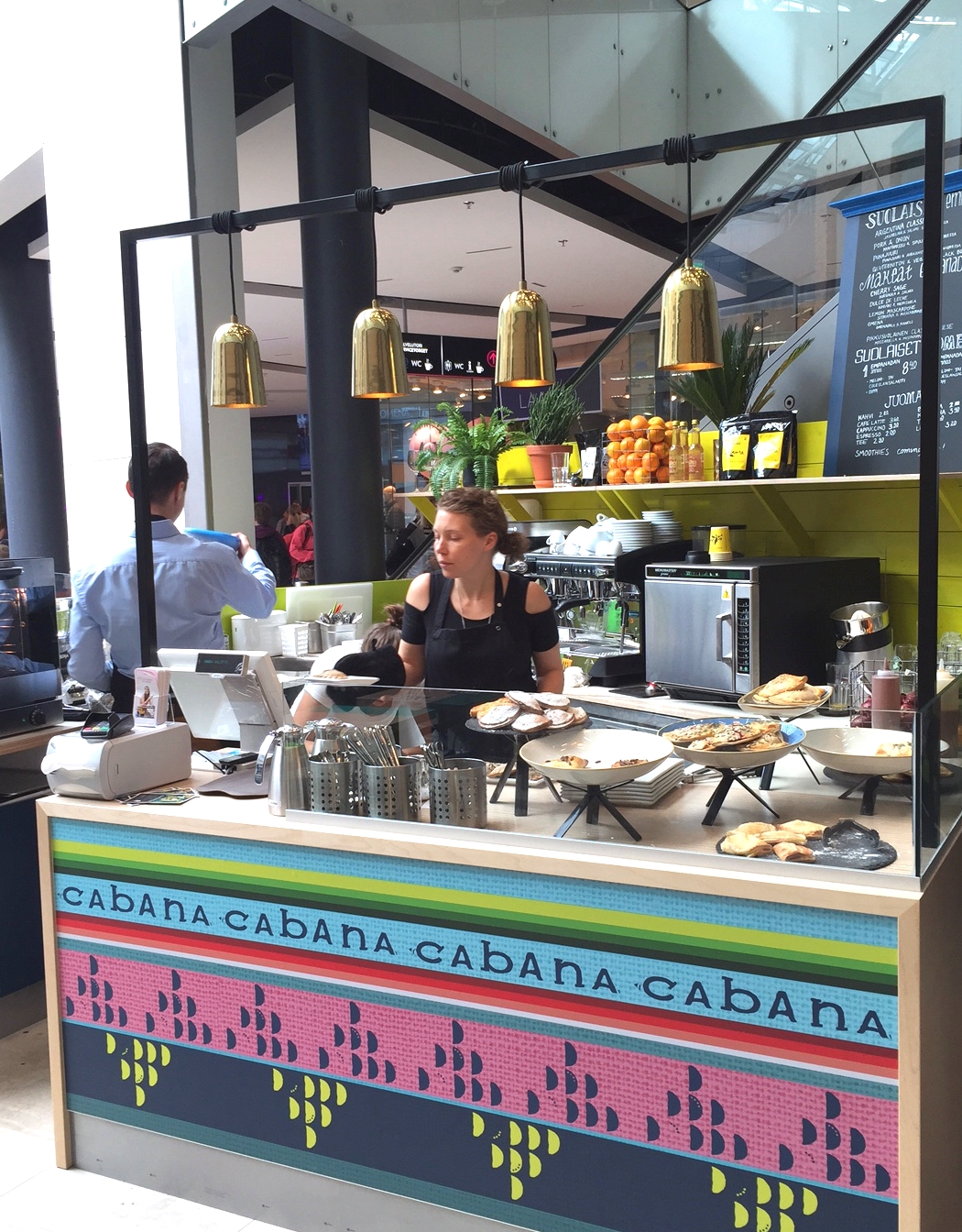 Have you noticed how tricky it can be to find healthy gluten free snacks while shopping in a mall? I usually end up grabbing a smoothie. Wind of change yesterday at the new wing of Iso Omena shopping mall: The colorful Cabana De Empanadas coffee shop caught my eye, with their gluten free black bean empanada on display. Miam!
If you are not so familiar with empanadas, these half-moon shaped pastries are traditional in Latin American and Spain. Empanadas are actually fried or baked pocket pastries, stuffed with various combination of meat, vegetables, beans, or alternatively fruits for the sweet version.
My savory empanada was stuffed with a tasty black beans and sweet potatoes filling, and served with a chimichurri sauce, based on curcuma, cumin and coriander. I chatted with the lovely Laila over the counter, as she also recommended a side salad, with feta, watermelon and a poppy seed vinaigrette. When someone kindly goes through all the ingredients and so clearly loves what she is selling, I can only go along and let myself be tempted! (How many times have I asked what a dish is exactly made of, only to meet a blank stare or the waiter had to run back to kitchen to ask… know what I mean?)
As you can guess, my yummy warm empanada quickly disappeared from the plate. I only wished I could have tasted a sweet empanada for dessert, perhaps gluten free versions will be offered in the future (S'il vous plait?)
More gluten free places on my Instagram, #chocolateandquinoaeatingout
UPDATE May 2nd, 2017: Unfortunately this lovely coffee shop has closed down last month.