Good morning! I am so excited to announce the launch tomorrow of new gluten free empanada flavors at Cabana De Empanadas, as a result of my collaboration with this lovely coffee shop I talked to you about last August.
Raise your hand if you have no idea what an empanada is… don't worry, two months ago I didn't know either. That all changed when I came across Cabana De Empanadas, a brand new coffee shop in my nearby shopping mall, Iso Omena (or 'Big Apple'). On display that day: a gluten free (and vegan) Black Bean empanada, sort of half-moon shaped pastry with a black bean and sweet potato filling. Empanadas are traditional in Latin America. They are stuffed with endless combinations of savory or sweet fillings, and often served as street food. I would say they are to South Americans what sandwiches are to us, Europeans.
I so enjoyed my Black Bean empanada back then, that I rushed home and blogged about it right away, to share this finding with you readers. My head was already bubbling of ideas for empanada recipes.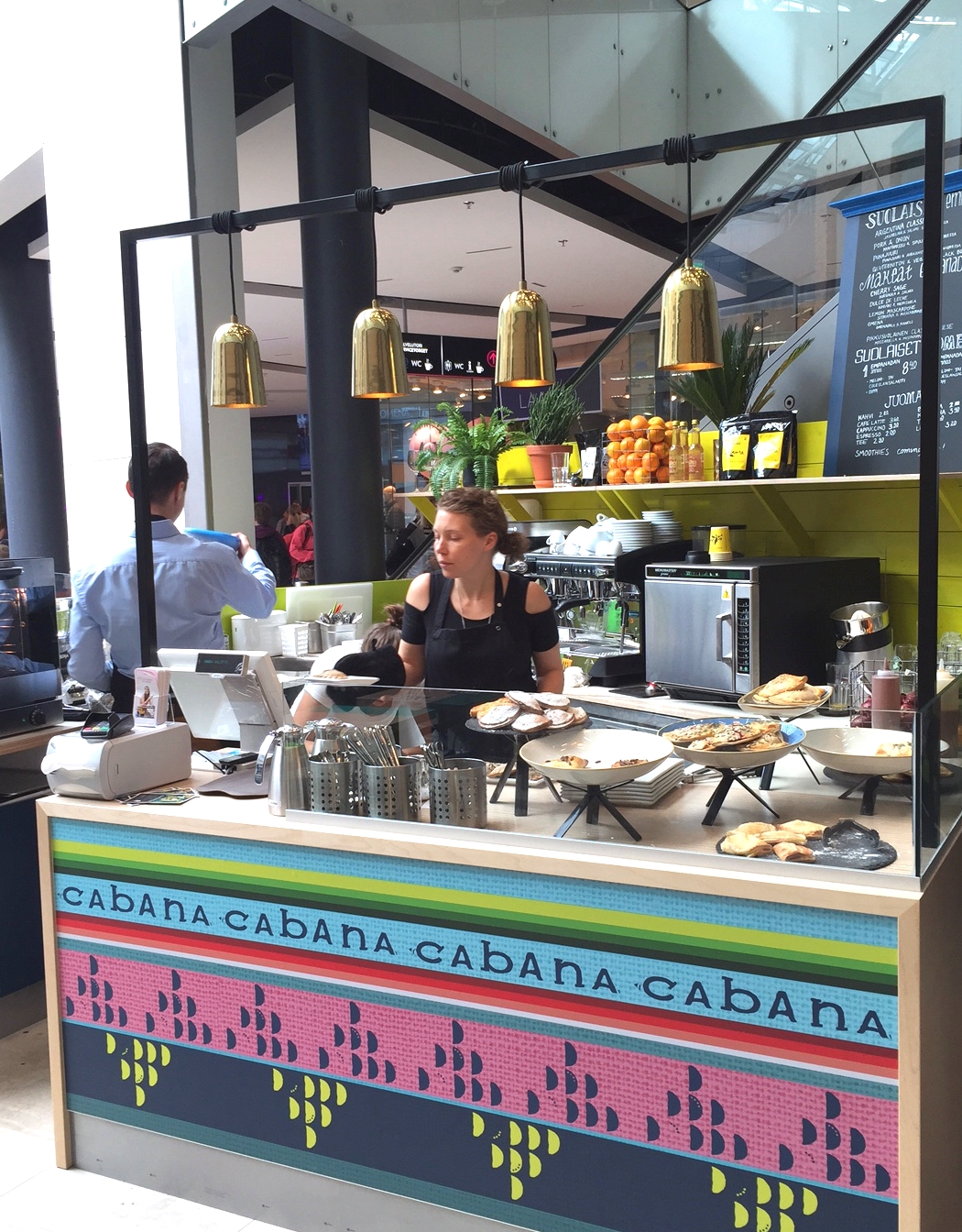 So when few days later, Cabana De Empanadas asked me to help develop their gluten free product line, I didn't hesitate long. I love challenges, and I was thrilled to go back to my kitchen and create new empanadas delicious flavors. Two months later, tadaa! Meet the tasty Chicken Paprika, the seasonal spicy Pineapple Ginger and the dangerously addictive (read: I am having a hard time not to eat the whole filling before stuffing the crust dough), Choco Choco empanada.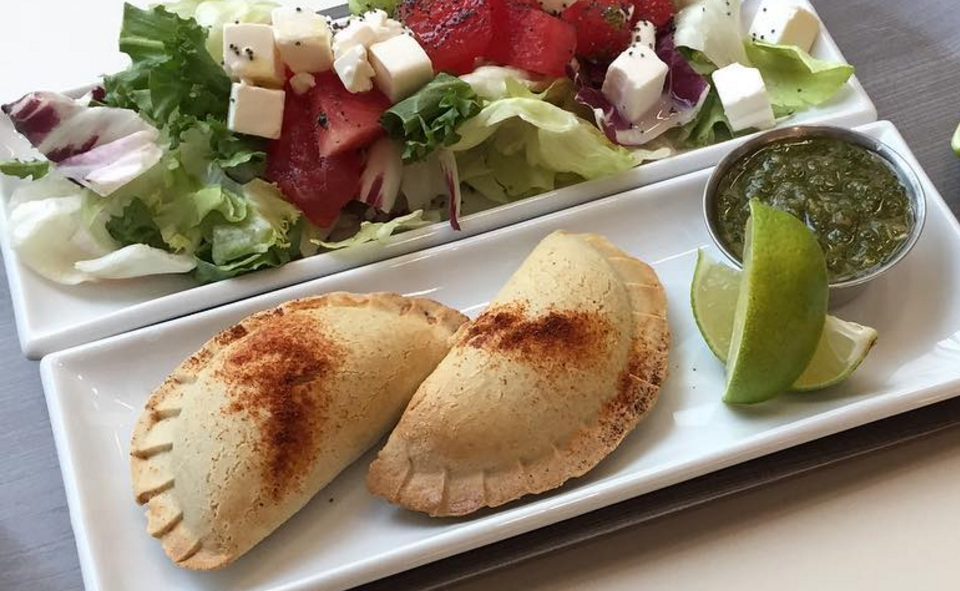 I am so thrilled to think tomorrow these babies will finally be out at Cabana De Empanada coffee shop, for everyone to grab, yay! #sohappy. When I say 'everyone', I mean they are definitely not reserved to gluten intolerants. Trust me, my early test batches were quickly shoveled down by a team of happy volunteers, all gluten eaters.
Hope you will give them a try!
For more gluten free places, follow me on Instagram: #chocolateandquinoaeatingout
UPDATE May 2nd, 2017: Unfortunately this lovely coffee shop closed down last month.