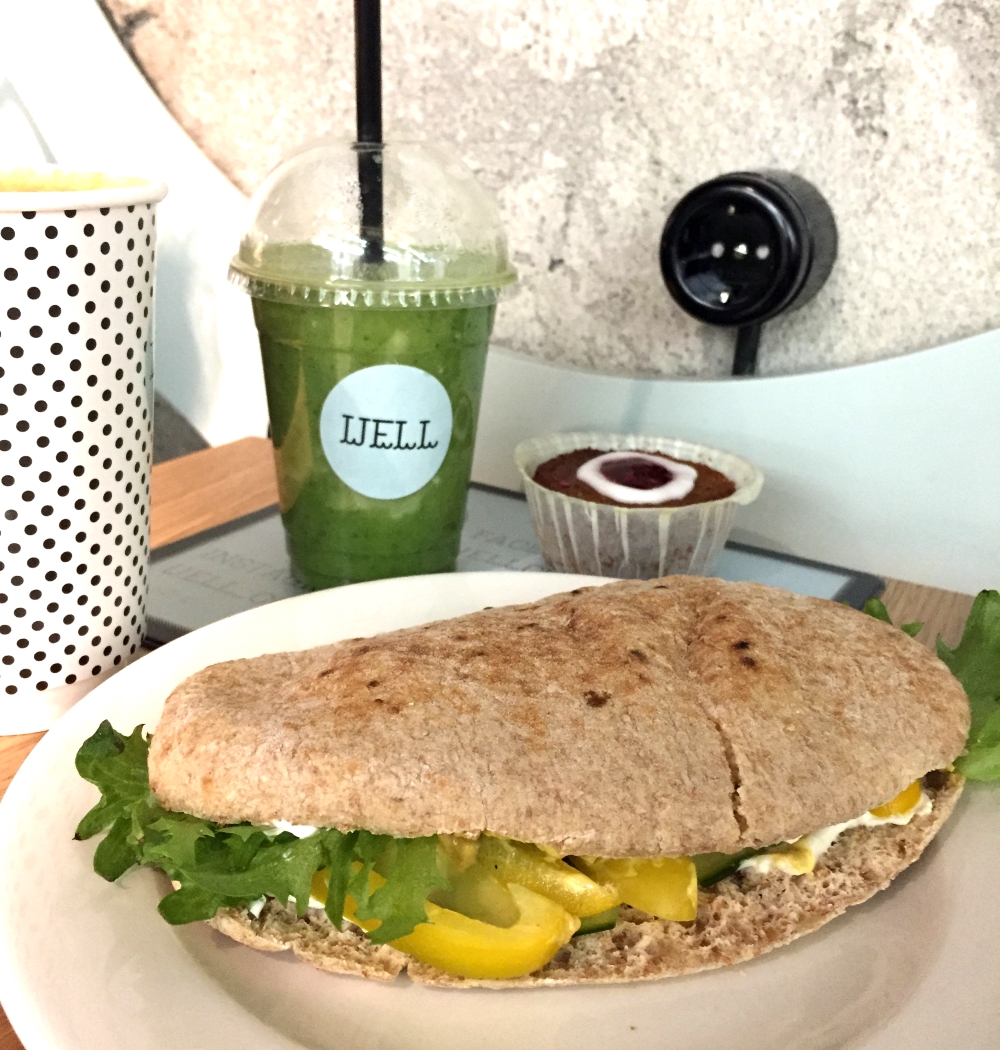 I am thankful to my friend Inka who recommended me Well Coffee, a newly opened vegan/vegetarian and (partly) gluten free coffee shop in Helsinki Kaivokäytävä. Today I stepped in for the first time in the beautifully designed Well Coffee and the food display just confirmed I was in the right place. Sandwiches packed of veggies, fresh salads, smoothies, and several gluten free cakes, like raw cake or mud cake. 
I picked a pulled peas pita sandwich, a super fresh tasting avocado-cucumber-spinach smoothie and for dessert, a Runebergin torttu almond and raspberry jam small round cake, a traditional pastry named after a Finnish poet.  
On the side note, I love how the smoothie ingredients are displayed in the transparent cup before blending (top left is how my Green Smoothie looked). 
Although I didn't take any hot drink this time, it is worth noting that Well Coffee offers organic coffee and a trendy Matcha Latte – I keep that one in mind for my next visit.
For more gluten free places, follow me on Instagram: #chocolateandquinoaeatingout